9. Juni 2011
Die Stuttgarter Innovationssoziologie ist in diesem Sommer mit einer Reihe an Diskussionspapieren und Konferenzbeiträgen präsent, auf die an dieser Stelle kurz hingewiesen werden soll: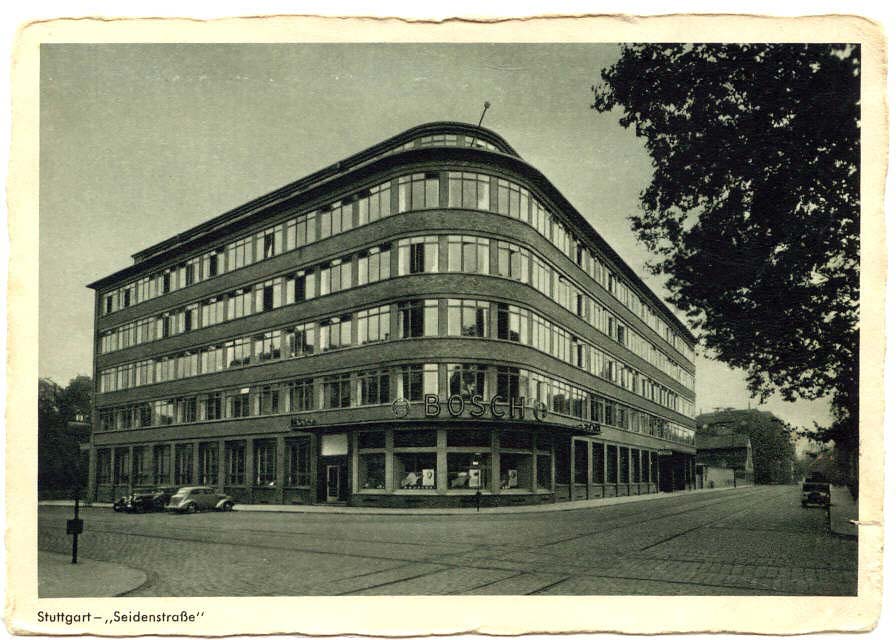 Das Gebäude des Stuttgarter Instituts für Sozialwissenschaften — hier
in einer Aufnahme aus den 1940er Jahren (Quelle verlinkt).

Zudem ist die Stuttgarter Innovationssoziologie u.a. mit folgenden Beiträgen an Konferenzen beteiligt: »Social Media, Massenmedien und gesellschaftliche Entscheidungsprozesse« (TA'11, ITA Wien, 20. Juni | Schrape), »Sociotechnical Change as Gradual Transformation« (SASE, Universidad de Madrid, 23.-25. Juni | Dolata), »Technical Innovation, Regime Change and Social Movements: The Case of Renewable Energies« (SASE, 23.-25. Juni | Fuchs), »Sociotechnical Change as Gradual Transformation« (ESA, Universität Genf, 7.-10. September | Dolata) sowie »Massenmedien, Social Media und gesamtgesellschaftliche Wirklichkeitskonstruktion« und »Überhöhte Transformationshypothesen: Die Beispiele Buchmarkt und ›Web 2.0‹« (Dreiländerkongress ÖGS/DGS/SGS, Universität Innsbruck, 29.9.-1.10. | Schrape).
Ähnliche Artikel